We are a small, charity run playgroup and kids club based in the grounds of Mrs Mary King's Primary School at Martin offering both full day care and sessional care for children aged 6 months to 11 years . We are open 5 days a week from 7.30am to 6pm for 50 weeks of the year. During term time this is made up of a breakfast club, playgroup and afterschool club with a holiday club during school holidays.
We are registered for Early Years funding for eligible children aged 2, 3 and 4 years, including the extended 30 hours for working parents.
We have been in our current building since 2009 when we moved from Timberland Village Hall, evolving from Timberland Playgroup to TimTin Playgroup & Kids Club. We have continued to maintain a 'Good' rating with Ofsted, and our latest report can be viewed via the link on the News page.
We are able to offer hot lunches during term time, provided by the school next door.
Our philosophy is learning through play and we encourage the children to follow their individual interests and learn in a way which suits their personal learning style. We also have a theme which we base adult led planning around to extend children's learning and experiences. The mixed age groups within the room have a positive effect on the children, as the older and more experienced children help and encourage the younger ones, who are in turn inspired to try the activities their peers are taking part in. The physical environment is adapted to facilitate wheelchair access with ramps and wide door ways, low level sinks and disabled toileting facilities. The staff are trained to meet the needs of the individual child, and we will work with parents to accommodate their child's specific care or education needs.
We have a well equipped outdoor area which extends our learning outdoors, with access to the school field for nature exploration and more space for running and games.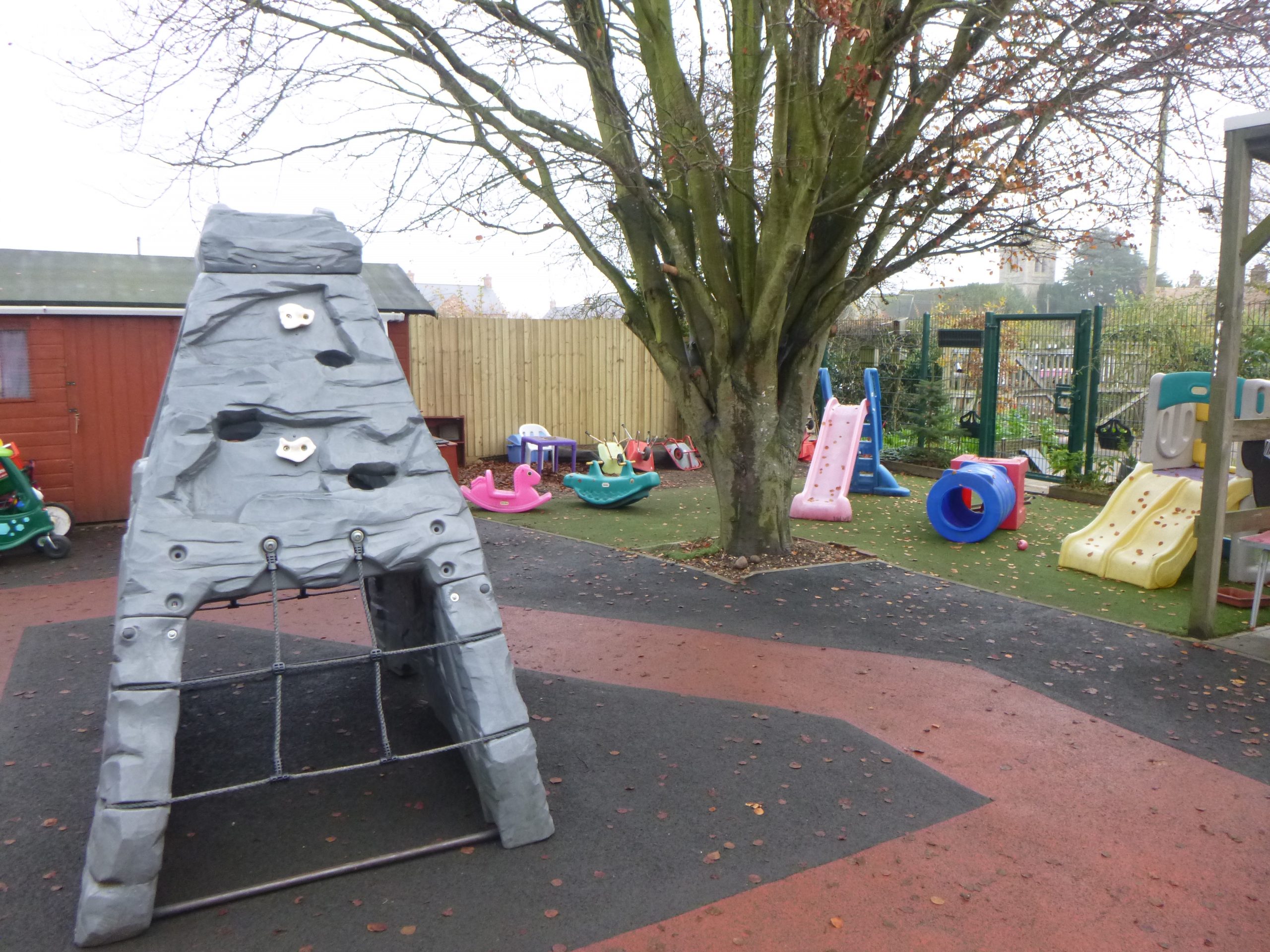 Our close relationship with the reception class at Mrs Mary Kings School, with regular visits both ways and shared activities and experiences, ensures transition to school is as smooth as possible for this major change in the children's lives.